WHAT IS BOUQUETS FOR BREAST CANCER?

October is for breast cancer awareness. I was looking to participate in a painting challenge this month but wasn't really connecting with any of the challenges I was seeing online. So I decided to create my own! As many of you know, my mom is a breast cancer survivor. This painting challenge is to acknowledge and support the courageous women and men who have been diagnosed with breast cancer, and honor those who have lost their battle to this terrible disease,

I am calling this painting challenge Bouquets for Breast Cancer. I want to paint as many bouquets as I can by the end of the year!

Please submit 1-2 images of your favorite flower bouquet for me to paint! The images can be a wedding bouquet, a flower arrangement you made at home or a bouquet from your favorite florist! At the end of the month, all participates will have 24 hours to purchase their painted bouquet before it goes live on my website to the public.


50% of all painting sales will be donated to Cuts Against Cancer - A non-profit (NGO ORG) created to aid and advance Free Medical Give Away Program which is devised for women and children that cannot afford to purchase a full cranial prosthesis because they have no insurance or medical system which assists them to do so.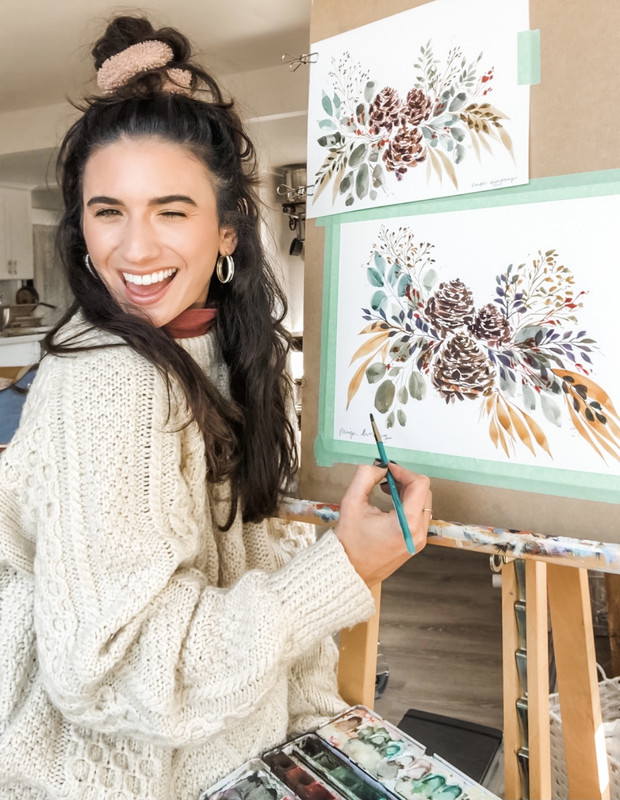 ONLINE WATERCOLOR WORKSHOPS:
My online painting workshops bring people together from all over the world! If you are a painting newbie, an established artist, someone that craves a supportive community, or just want to try something new...these workshops were made for you! Everyone and anyone is welcome to join in on the fun and fuel their creative soul.
If you have taken my in-person workshops before, you know I absolutely LOVE bringing people together to explore their creative side. I truly believe every single person has the ability to create something out of nothing!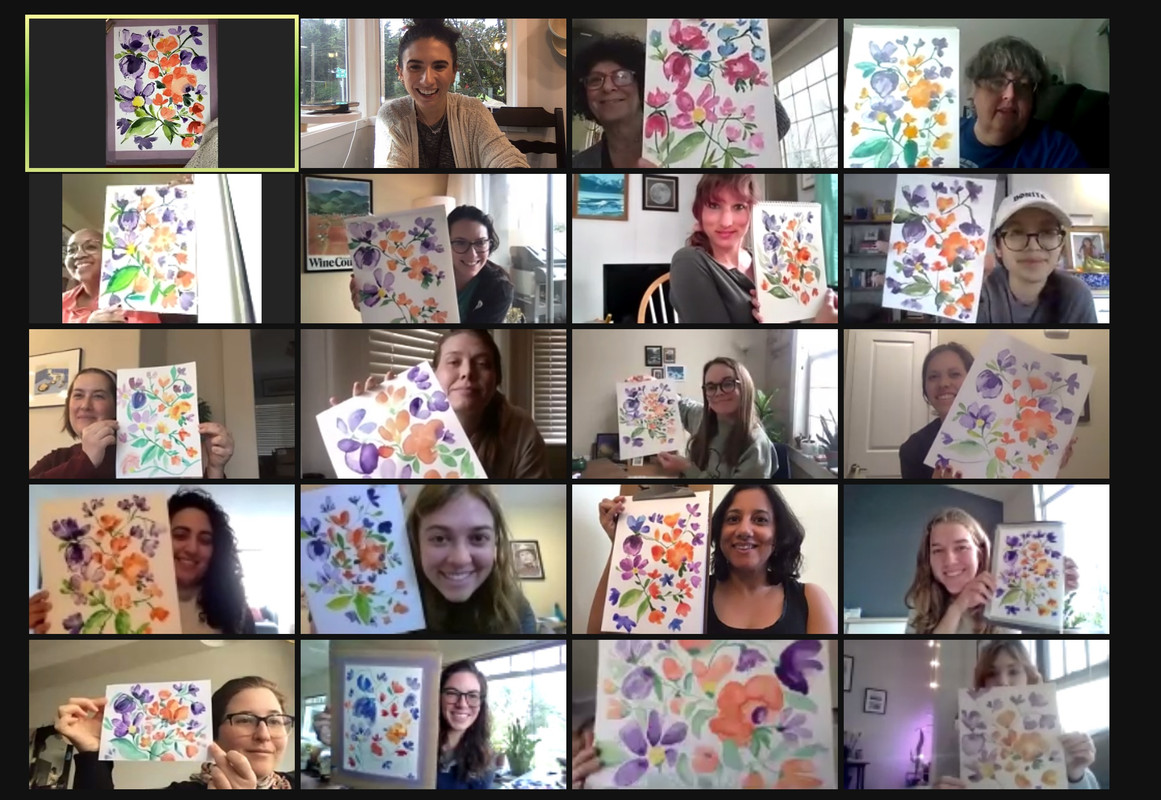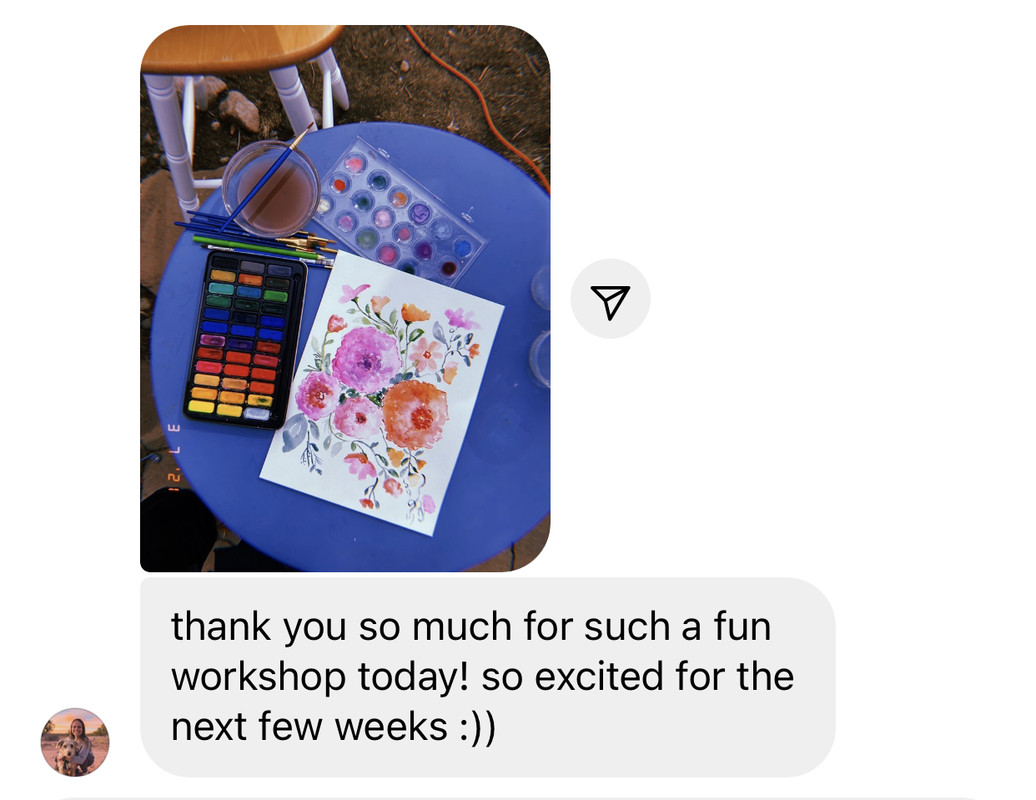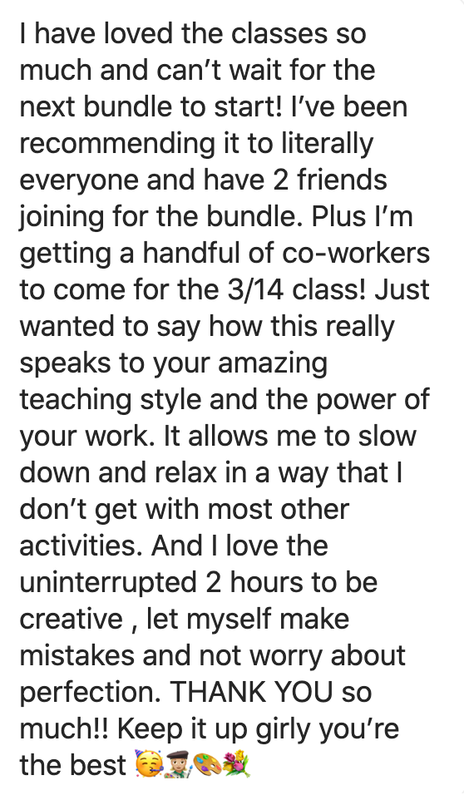 PRIVATE PARTIES - IN PERSON & VIRTUAL: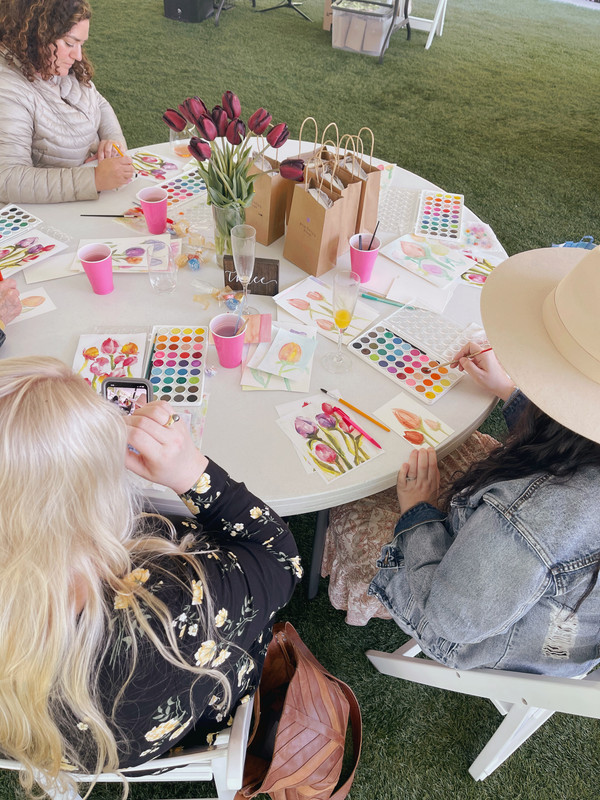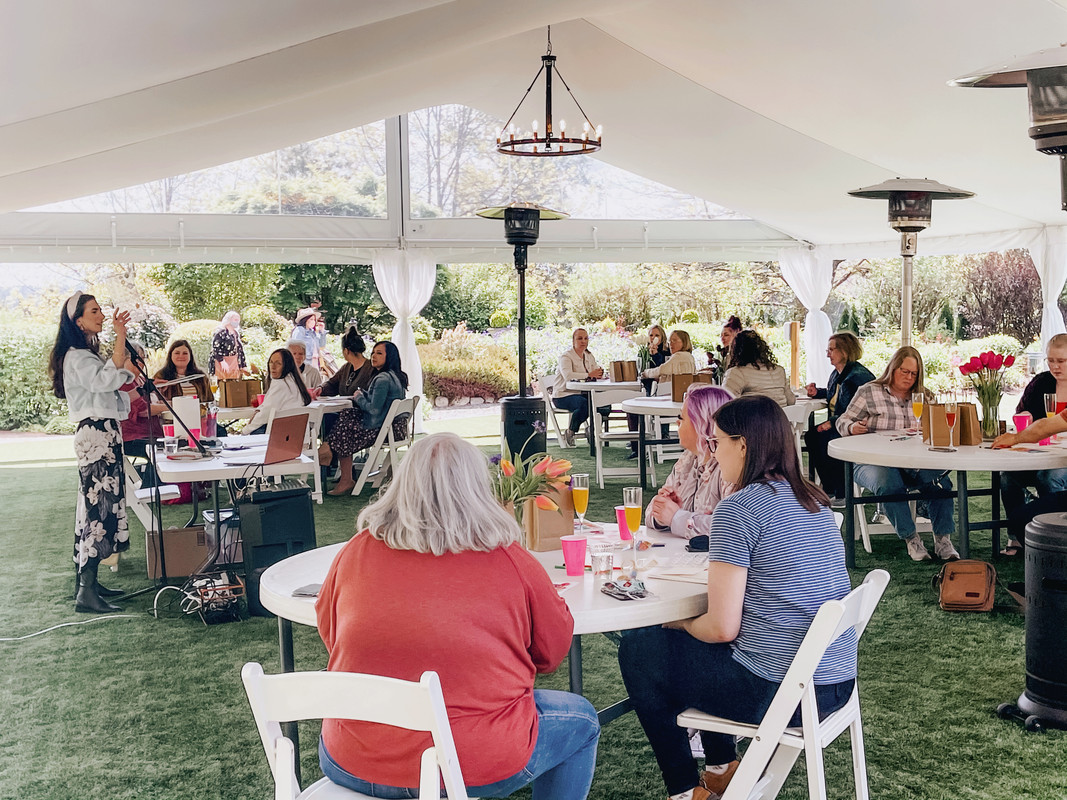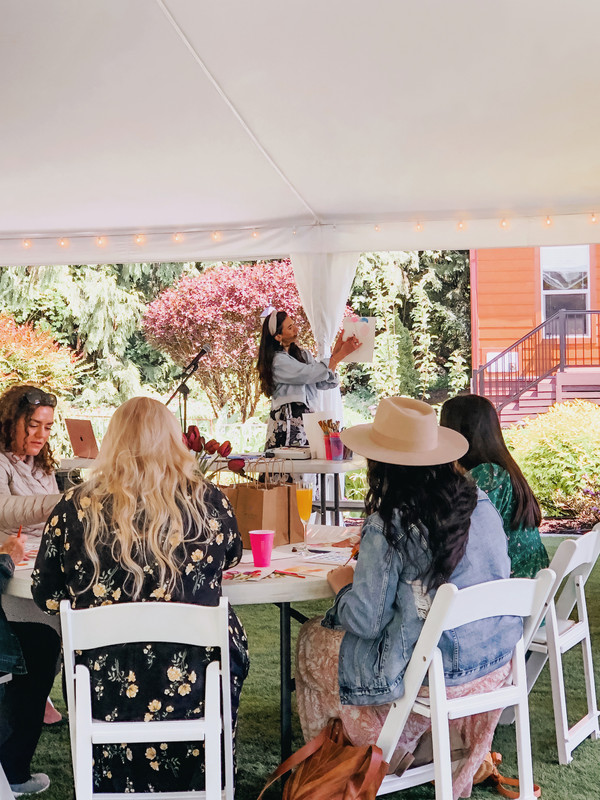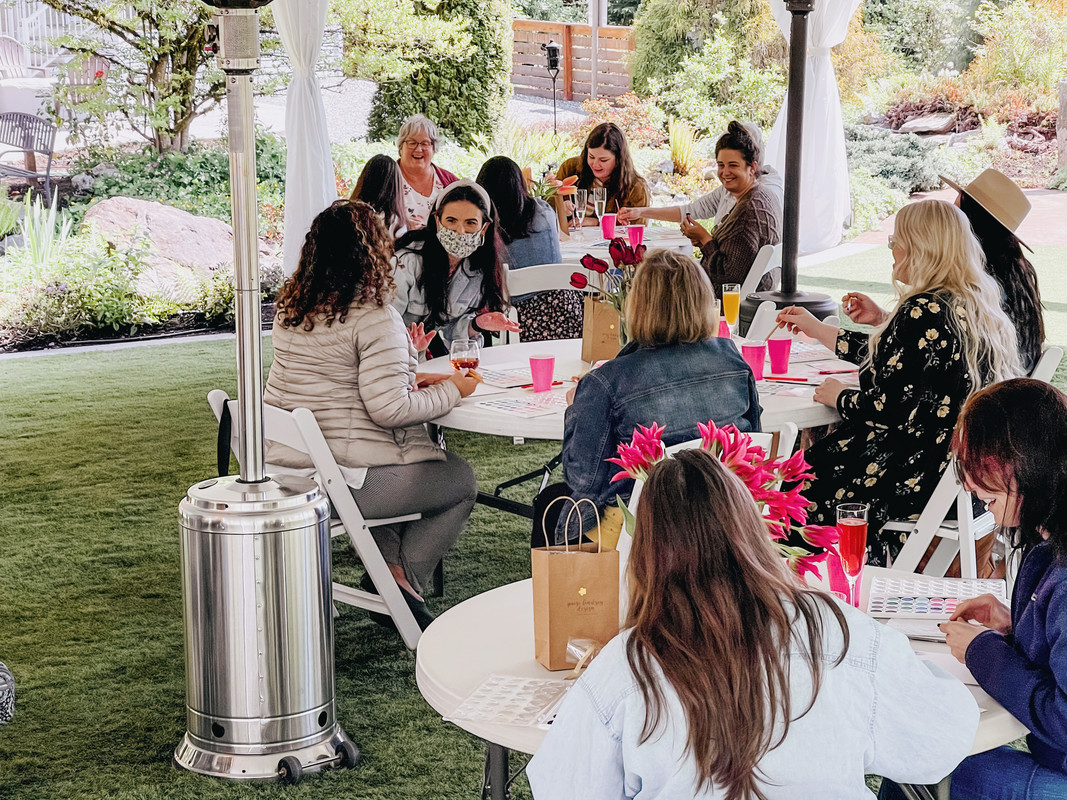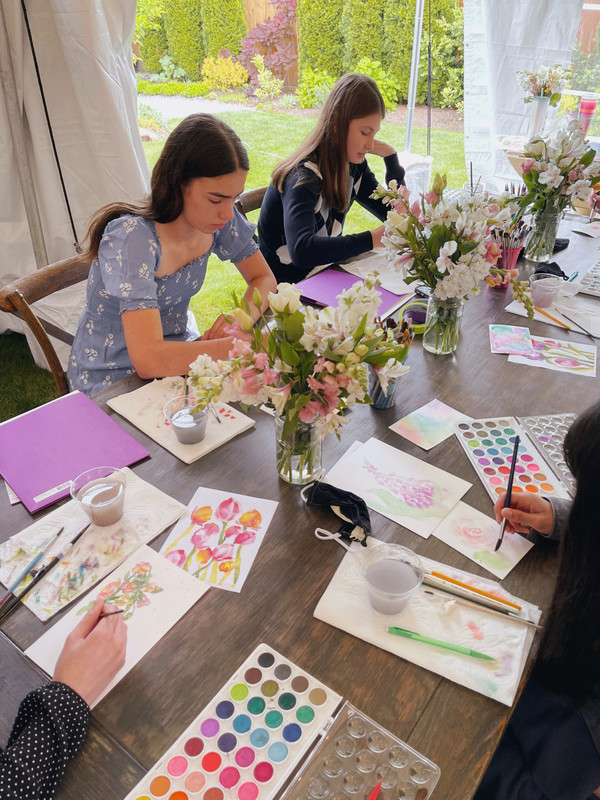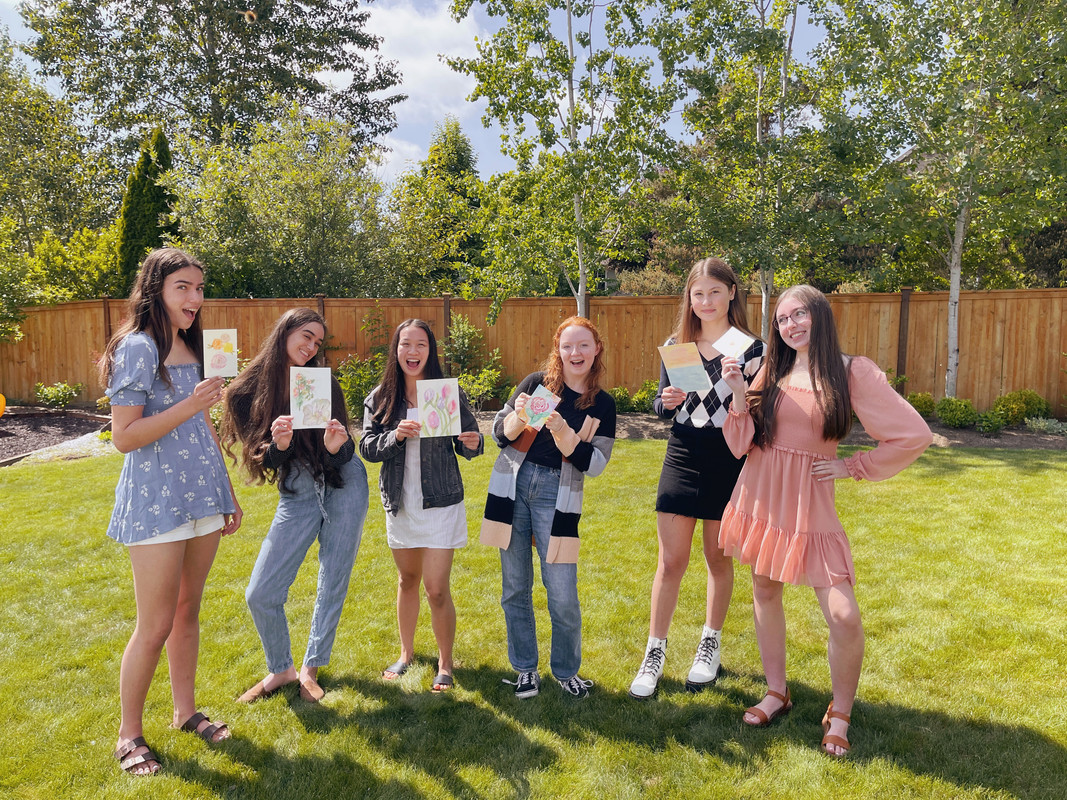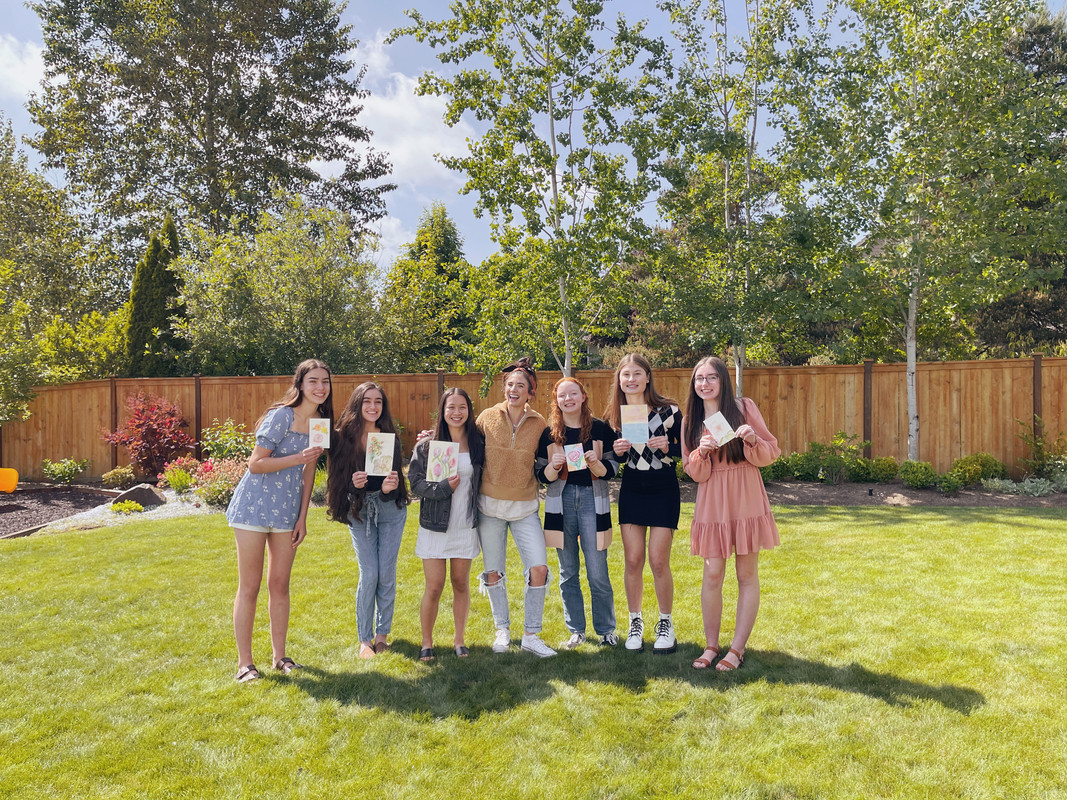 CORPORATE - VIRTUAL TEAM BONDING: