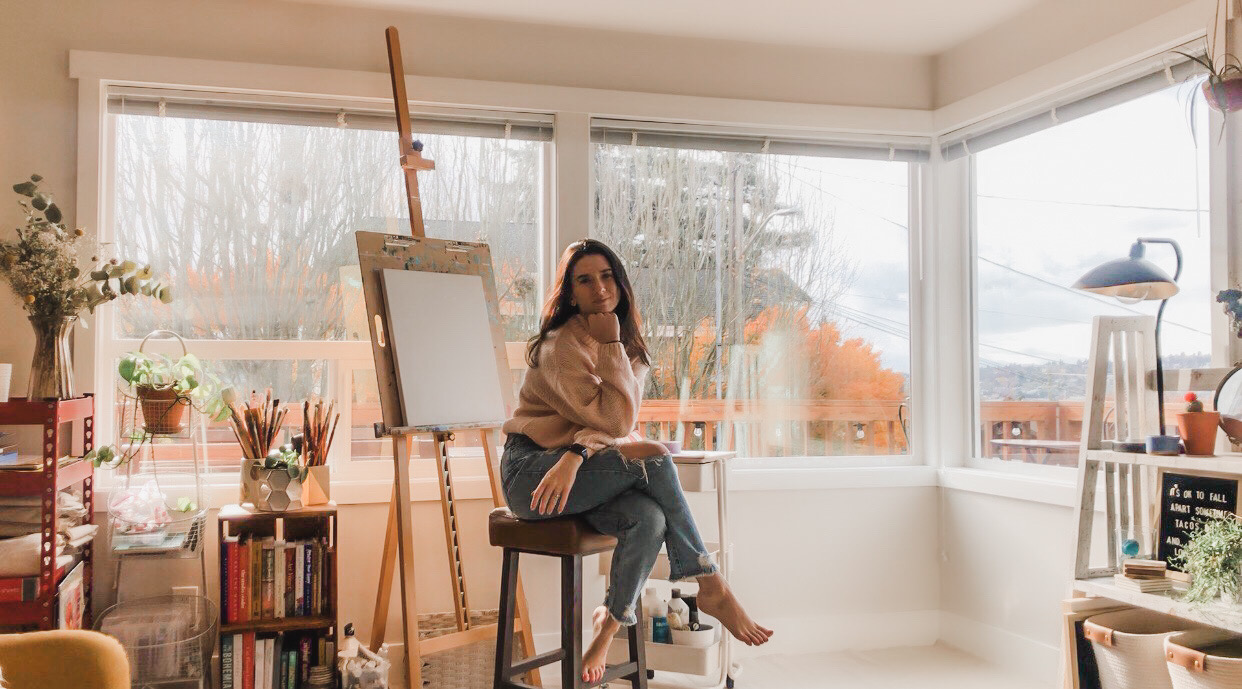 Paige is an Artist (floral watercolor and acrylic painter), ARTrepreneur, Virtual Painting Educator, Creative Coach, Community Builder, and Podcaster. In March of 2020, Paige was laid off from her job due to COVID-19. She saw this job loss as a sign from the universe telling her to finally take her part-time passion project, Paige Lindsey Design and turn it into the creative career of her dreams. Paige wanted to do more than just sell her art, she wanted to bring people together, build long lasting connections, and create a community that would support one another, build creative confidence, help other creatives uncover their true potential, and feel less alone with their creative pursuits.

Since March of 2020, Paige has built a thriving online community. She has taught hundreds of individuals and corporate companies how to paint with watercolors and feel confident in exploring something new and outside of their comfort zone. She coaches Artists how to believe in themselves and make the shift from part-time to full time ARTrepreneur. Paige also launched her very own podcast, Paige's Pod and eCourse, Pricing for Creative Entrepreneurs. Paige's purpose in life is to help creatives build confidence, community, believe in their true potential and live a life they DESERVE to live. Paige currently lives in Seattle, WA with her husband Sam.

Follow along on Instagram HERE!
Listen to Paige's Pod HERE!
Join Paige's CREATIVE FEMPIRE HERE!